Your success and profitability are our objective and aim!
A high-quality Critical Path Method (CPM) schedule is a critical component of any successful construction project. Simsona Corp., we take pride in our commitment to this core service. With experience ranging from small construction to industrial to high-rise construction, Simsona is very well positioned to create CPM schedules that exceed expectations and We also provide some of the very critical shop drawings submittal like Rebar Shop drawing, Structural Steel & Misc. Steel Shop Drawings to maintain the schedule and mitigate delays if any.

Simsona schedulers have constructed building as General contractor, developed design, pre-bid, coordination, baseline and integrated master schedules. Our experienced approach to scheduling combines generally accepted construction management principles with CPM scheduling expertise to result in highly accurate and sophisticated cost loaded schedules. We routinely produce Contractor's and Subcontractor payment applications and ensure that the costs billed in the schedule matches our client's financial systems, including change orders. Simsona is fully proficient with cost loaded schedules from the inception of the project through completion.

We understand that limited time and funds are variables that can hurt your construction projects. This is why our services were created from the ground up to address your biggest problems. From professional construction scheduling services to estimating and risk analysis, we will help you streamline your construction project for improved revenue. Simsona will provide you different options and choices for you to choose from.
Schedule Updates and Monitoring
Accurate and proper updating of the project schedule is an essential step in monitoring any project. There are many important point to consider in updating a project schedule including: inputting accurate as-built data; reflecting accurate percentages of completion; ensuring that the schedule logic comports with the contractor's planned sequence of construction and project requirements and the identification of potential issues. For every update Simsona will:
maintain a realistic schedule for Construction management and field planning,
progress schedules are updated accurately,
review that the schedule meets the specification requirements, other project requirements and good scheduling practices, and
provide feedback to the project team on past, on-going and prospective risks.
Delay Analysis and Schedule review:
The ability to quickly understanding the full impact and scope of delays is crucial to putting your project back on track and Simsona team will provide detailed analyses to do just that.
Our Construction Scheduling Services Include:
Knowledge of technical details, specifications and scheduling requirements.
Resource-loading that reflects your unique crew, material and equipment availability.
Relief to your project management staff, allowing them to focus on their construction.
Smart scheduling – providing fewer, more meaningful activities for easier update as allowed by specification with clear descriptions, locations.
We are Experienced Professionals:
32+ years of construction and project management experience to help you develop a reliable CPM schedule.
Our Unbeatable Rate:
Priced competitively to offer the most attractive choice for high quality service.
Quick turnaround:
Develop Schedules for your review before deadlines.
Location: Our team works on projects nationwide.
Software used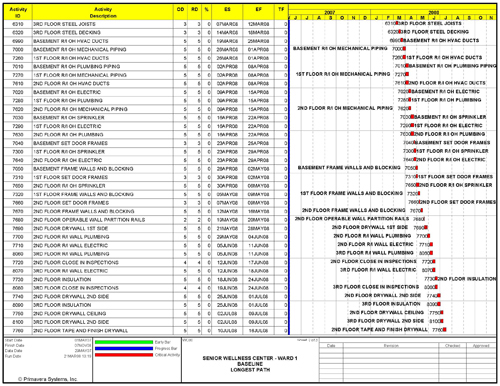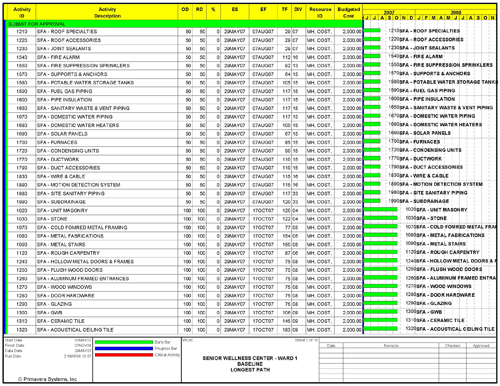 Click on the links below to see the samples


Send us
drawings and scope

Click the Dropbox link and send us your complete scope and drawings. We will provide estimate in 24 to 48 hours.
Click here
2275 Research Blvd. Suite #500, Rockville, MD 20850